Lower Water And Energy Costs for Your Business
FaucetPal provides an affordable, effective way for organizations to save water, energy and manage costs.
The commercial sector is the second largest consumer of water. According to the EPA, commercial and industrial water use account for 17% of withdrawals from public water supplies. Since water is an integral part of operations for corporations, institutions, healthcare organizations and the hospitality industry among others, reducing waste can translate to reduced cost.
Unlike water-saving motion sensor faucets, which a 2011 John Hopkins Institute study linked to the water-borne Legionella bacteria, FaucetPal provides a convenient, hygienic way for organizations, their employees, and the public they serve to access the water they need.
Percentage of water used in kitchens and bathrooms where faucets are present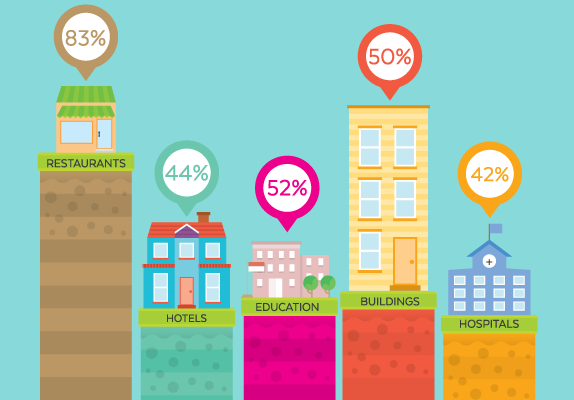 *Source: Environmental Protection Agency
Use Portfolio Manager

See how much water and energy your company is using with Energy Star's Portfolio Manager and get ready to save.
For specific information on how FaucetPal can benefit your organization, set up a free, no-obligation appointment with one of our consultants here or call 1-888-611-7681.