Less Water Down The Drain Is Better For Everyone
As the world's population grows, so does the demand for fresh water. According to the non-profit organization, Conservation International, by 2030 our planet's need for water will outstrip its reliable supply by 40%.
When it comes to water conservation, every one of us has the power to make a real and measurable impact. By making small changes, such as installing FaucetPal in homes and businesses to use water more efficiently, you not only save water and energy, but also do your part to ensure an adequate supply of water for current and future generations.
Average water usage around the household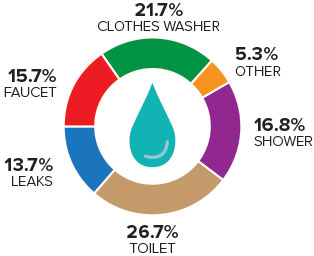 The Bigger Picture
Saving water:
Means less strain on septic and sewage systems, which can lead to contamination of groundwater
Helps protect human health and the environment.
Means more water available in lakes, rivers and streams for recreation
Ensures wildlife has the water it needs to survive.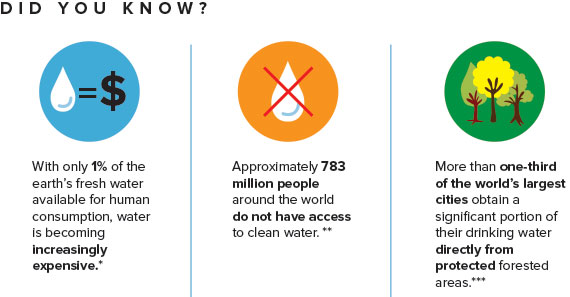 Source: *iSustainableEarth, **Conservation .org, ***Conservation .org.